The utilization of small areas for the creation of outdoor green spaces in densely populated neighborhoods of the Municipality of Athens, in areas outside the historic center, is a key priority of the municipal authority. Pocket parks can help reinvigorate urban areas and reorganize the urban and social fabric at a neighborhood level. At the same time, city's existing parks and squares are being upgraded through the program.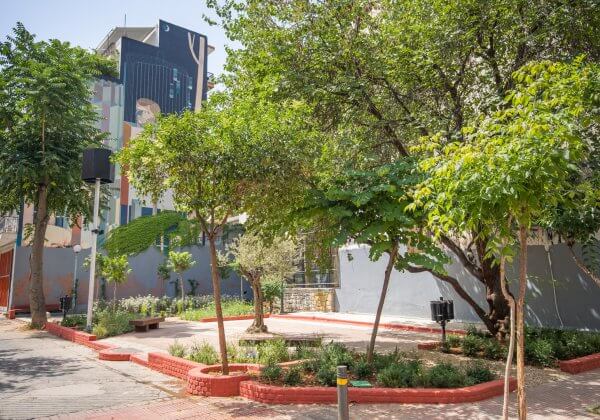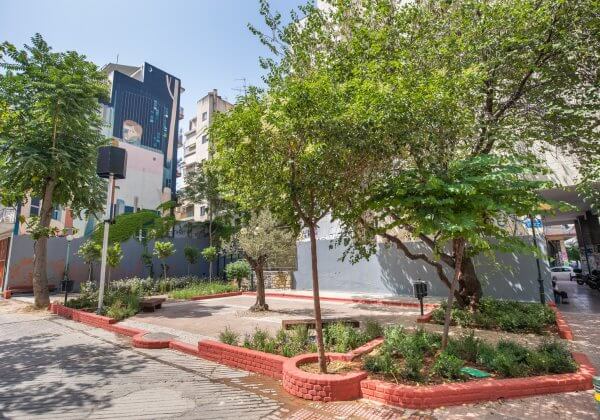 Pocket Park – Kerameikos
On the corner of Megalou Alexandrou street and Mikinon street a space of 300sq.m. was transformed into a park by Procter & Gamble and Organization Earth. Seven new trees were planted including an olive tree in the center of the park, as well as more than 330 climbing plants, bushes and other native aromatic trees. The urban equipment were renovated completely and the lighting was enhanced by an autonomous photovoltaic element.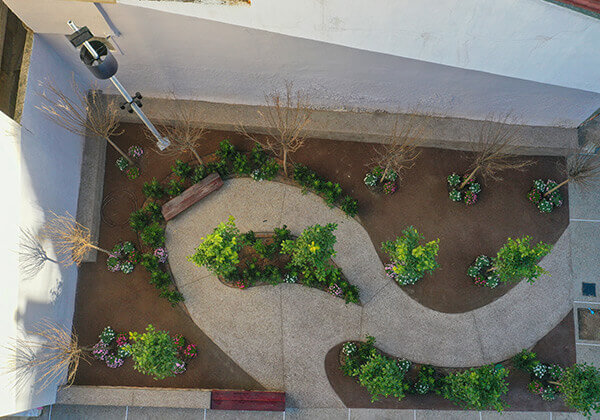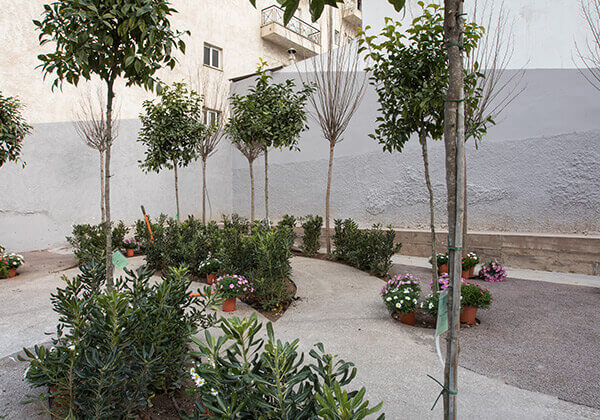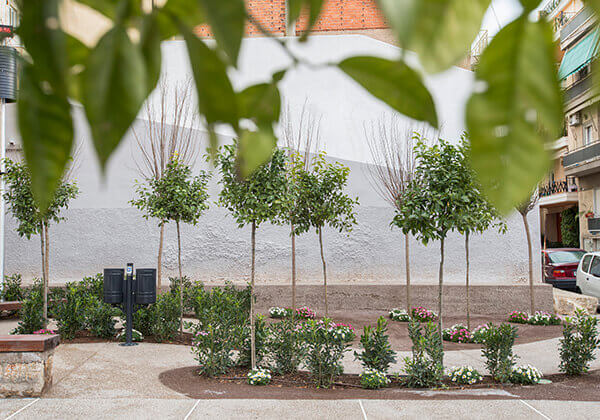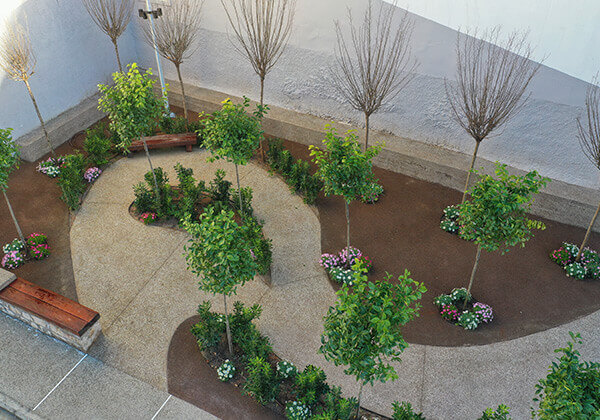 Pocket Park – Kolonos
In January 2021, one more pocket park was completed in Kolonos, with the donation of Heracles Group, based on sustainability and environmentally friendly design.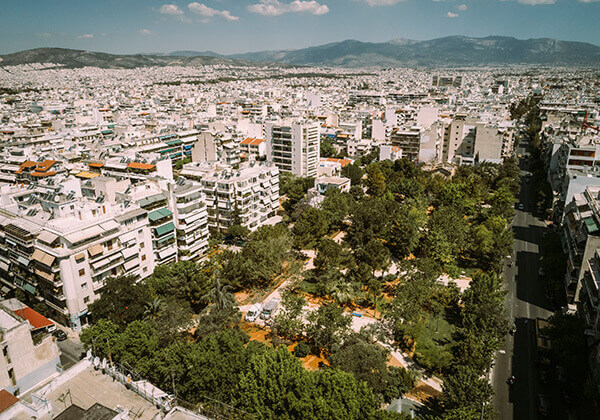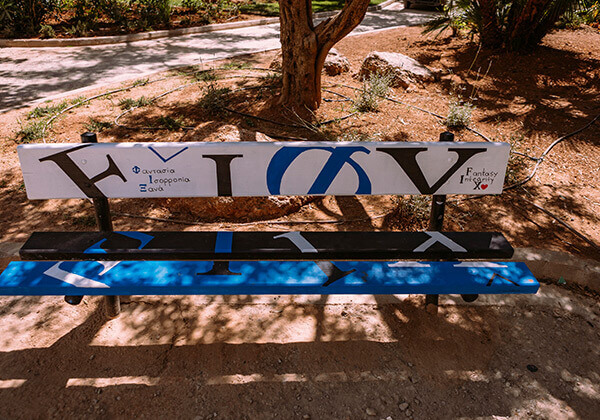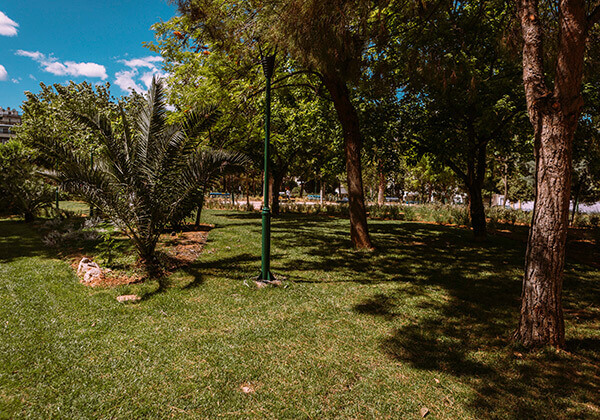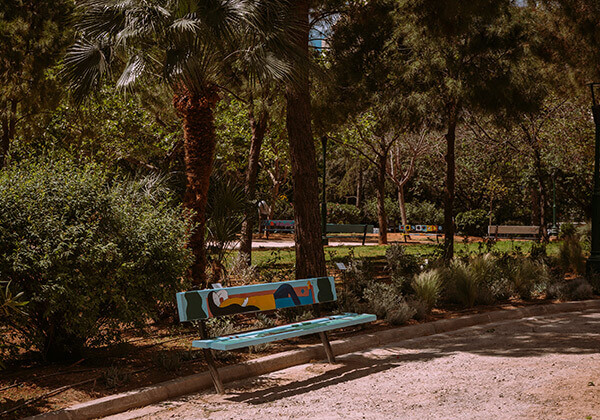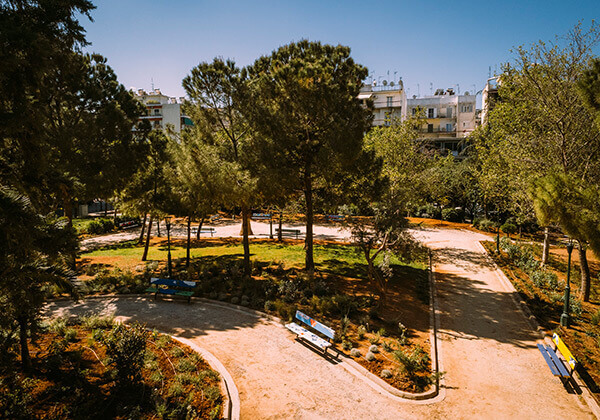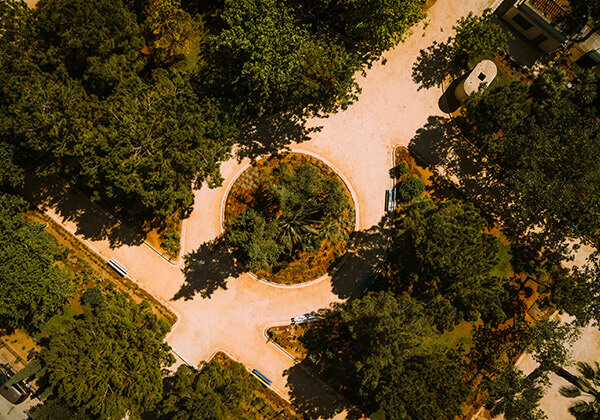 Fix Park
Olympic Brewery and Fix Hellas supported the revival of Fix park at Patisia, with more than 4,500 new plants, new infrastructure and an open air art exhibition by Graphic Design and Fine Arts students of AKTO, who designed the 27 benches of the park.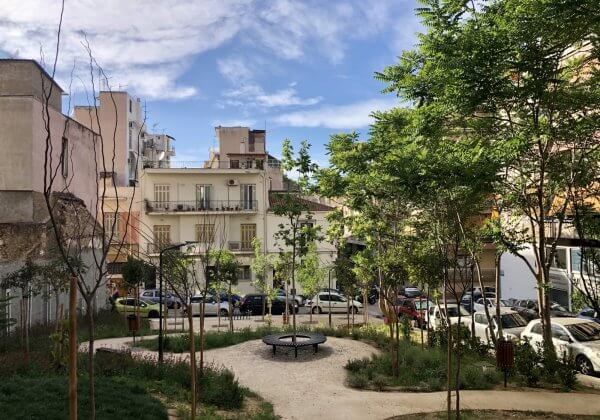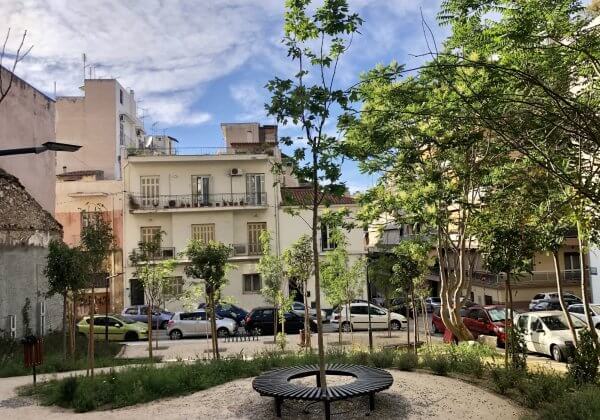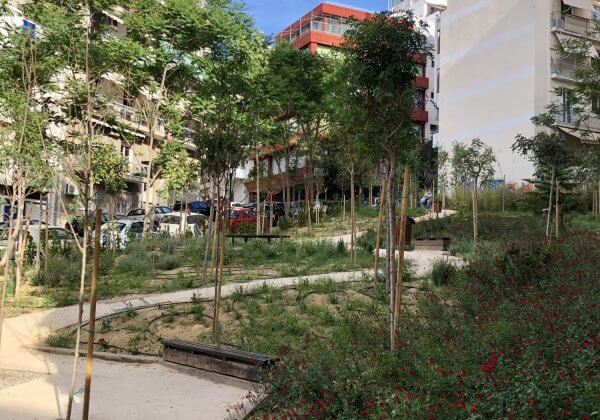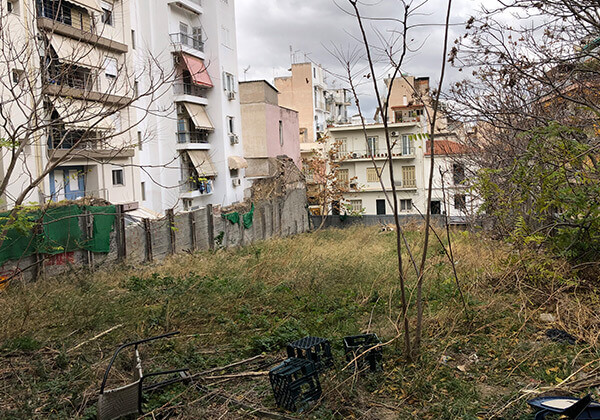 Pocket Park – Pagkrati
The largest pocket park of 750sq.m., located in Pagkrati, was created with the support of P&G and Organization Earth. It is an ecosystem of more than 1,150 plants and trees that will contribute to the area environmentally and aesthetically, it will decrease carbon dioxide emissions and will increase biodiversity.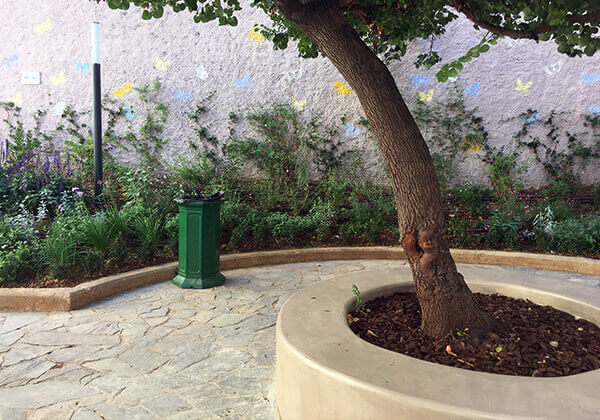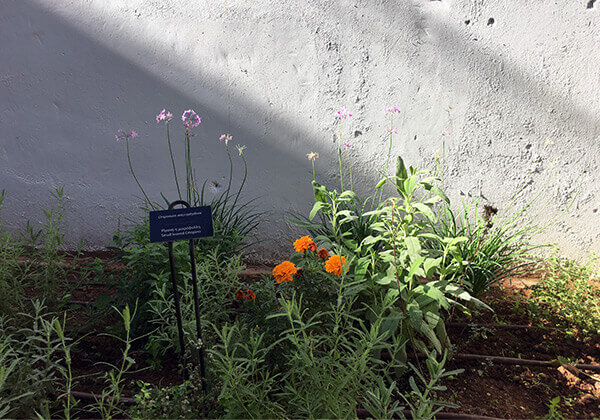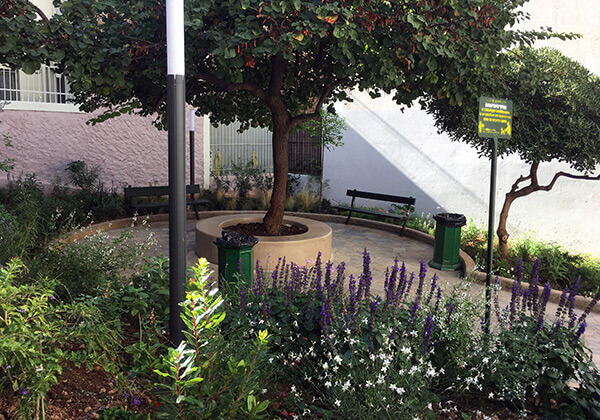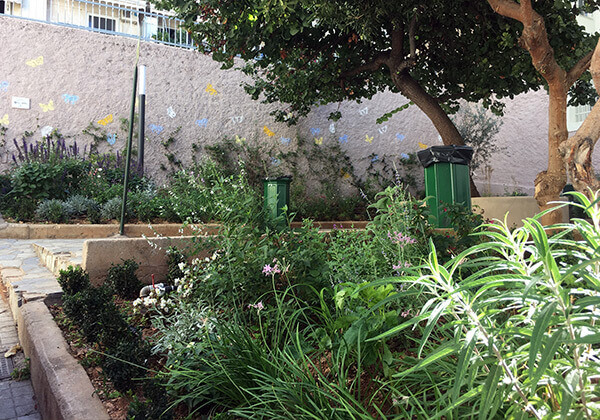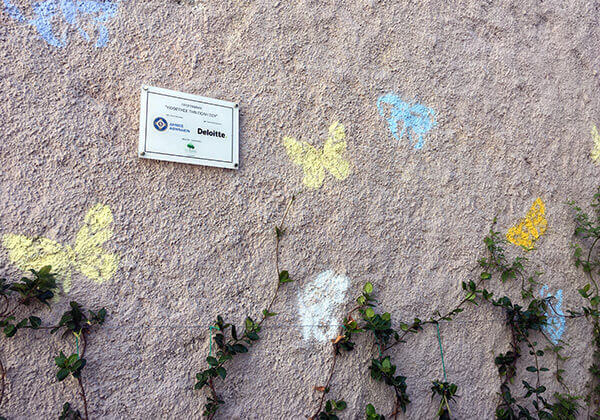 Pocket Park- Ano Kypseli
The first pocket park was created in Ano Kypseli, in July 2020, with the support of the Deloitte Foundation, providing a fresh green space for residents and passers-by as well as a meeting point for the neighborhood.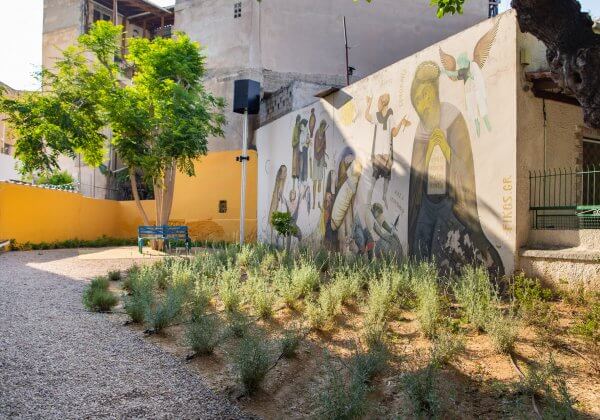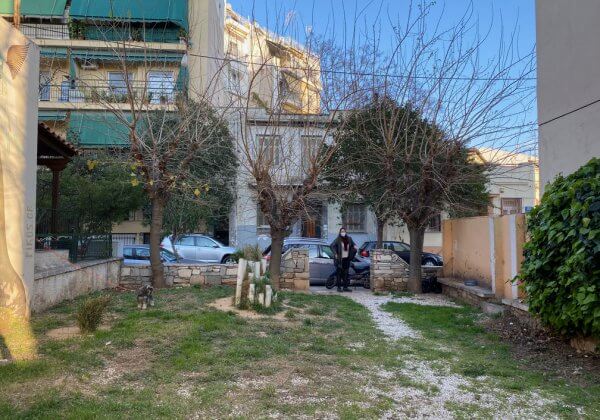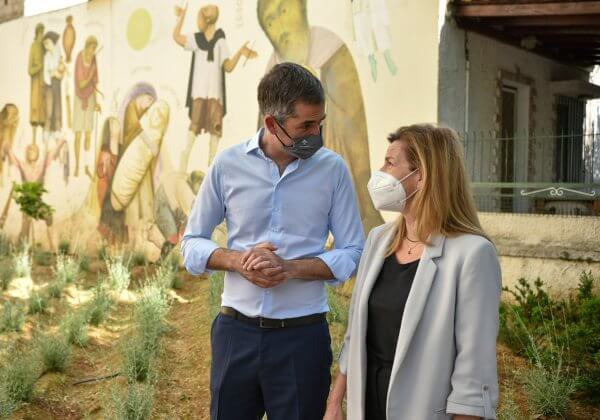 Pocket Park – Sepolia
At Sepolia, the City of Athens partnered with "P&G" and Organization Earth to create a bioclimatic park and a green oasis in the city. A deserted space on Dramas street transformed into a lavender field with 190 plants and bushes, mainly lavender, rosemary, myrtle and thyme. Additionally, some elements from the Atenistas intervention in the past remain and have been refreshed, such as the impressive mural by Fikos.